Dr
Matthew Baker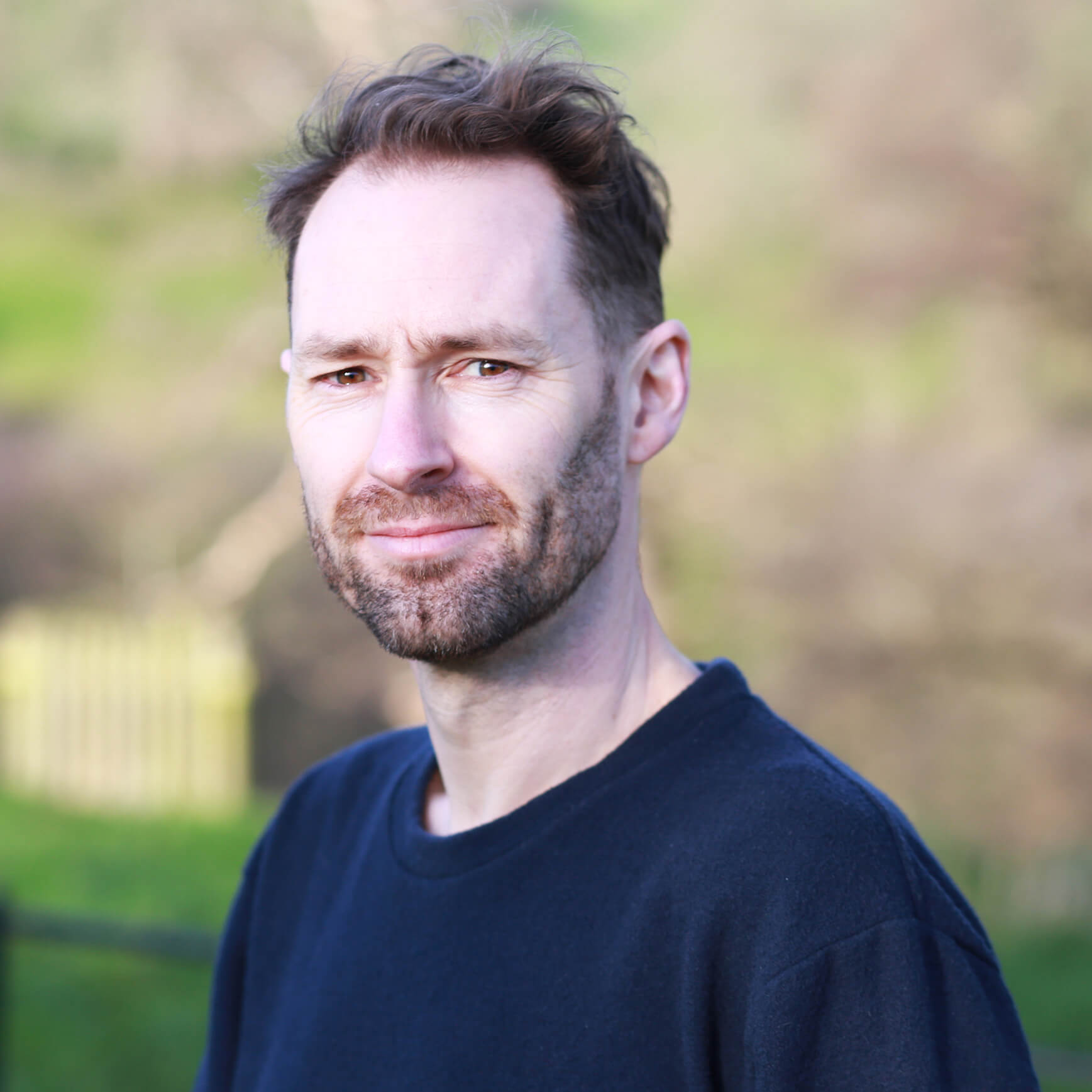 Personal statement
I joined Bath Spa in December 2016 as a Senior Lecturer, covering areas of Human Biology and Human Nutrition. Prior to this, I was a lecturer at Cardiff University (2006-2016) and the University of Bath (2001-2006).
I have an extensive amount of teaching experience at undergraduate and postgraduate level on several science degrees including: biochemistry, physiology, genetics, biomedical science, human nutrition, anatomy and neuroscience, as well as healthcare degrees such as medicine and dentistry.
My work covered several different fields, from physiology and the biology of exercise to metabolism and immunology. Since joing Bath Spa , my research has focused on the links between nature and human health. In 2020 I was awarded a South West Creative Technology Network data fellowship. My work focussed on investigating new technologies that will enable us to measure and explore the relationship between time spent in nature and our physical, mental and social health. I have recently been granted a residence at the Studio in Bath which has enabled me to take this project in a more creative and interdisciplinary direction with a paricular focus on forest bathing.
Academic qualifications
BSc (Hons), Biochemistry - University of Bath (1998)
PhD, Biochemistry and Immunology - University of Bath/Health protection Agency Porton Down (2001)
Teaching specialisms
Physiology
Metabolism
Nutrition
The influence of green spaces on health.
Nature connectidness.
Conference presentations and proceedings
Cobbold C, Baker M, Adams R, Higgins T. 'Adverse effects of high intensity interval training on physiological predictors of cardiovascular risk' (2013), Journal of Clinical Hemorheology and Microcirculation 54.2 (supplement); in proceedings of the 17th Conference of the European Society for Clinical Hemorheology and Microcirculation (ESCHM), Jul 6-9, 2013, Pécs, Hungary
Higgins T, Evans S, Cobbold C, Baker M, Adams R. (2013), 'The effect of a high intensity interval training intervention on physiological predictors of cardiovascular risk', Journal of Clinical Hemorheology and Microcirculation 54.2 (supplement); in proceedings of the 17th Conference of the European Society for Clinical Hemorheology and Microcirculation (ESCHM), Jul 6-9, 2013, Pécs, Hungary
Shore A, Yhnell E, Baker M (2013), 'Is less more when predicting success in Higher Education?', Oral presentation, HEA STEM (2013)
John D, Jarman S, Glaspole S, Williams S, Wilson R, Baker M.D, Woodgate L, Coulman S.A. (2012), 'Comparing the numeracy skills of Malaysian- and UK-educated entry-level undergraduate pharmacy students using a validated diagnostic tool' (poster), International Pharmaceutical Federation Congress, Amsterdam (2012)
'Diagnostic testing – What? When? Why & How? A study across departments & HEIs' (presentation), Higher Education Academy Series: Widening Access and Supporting Transition within the Biological Sciences
Mathew Baker (2005), 'Superantigens: A Brief History' (presentation), The South West Structural Biology consortium (2005)
Matthew D. Baker, G. Jawahar Swaminathan, Daniel E. Holloway, and K. Ravi Acharya (2004), 'The structural basis for the inhibition of EDN by Endogenous Adenosine Dinucleotides' (poster), The South West structural Biology consortium (2004)
Baker M, Gutman DM, Papageorgiou AC, Collins CM & Acharya KR (1999), 'Structural features of a zinc-binding site in the superantigen Streptococcal pyrogenic exotoxin A (SpeA1): Implications for MHC class II recognition' (poster), International Union of Crystallographers (IUCR) (1999)
Book chapters
Baker MD, Acharya KR (2007), 'Superantigens. In Immunology: From Cell Biology to Disease', edited by Robert A. Meyers (Wiley-VCH Verlag GmbH and Co)
Matthew D. Baker and K. Ravi Acharya (2007), 'Superantigens: Structure, Function, and Diversit', in Superantigens: Molecular Basis for Their Role in Human Diseases by Malak Kotb and John Fraser (ASM Press)
Baker MD and Acharya KR (2005), 'Comparative 3-Dimenensional structure of bacterial superantigenic toxins', The Comprehensive Sourcebook of Bacterial Protein Toxins (Elsevier Inc)
Baker MD and Acharya KR (2005), 'The superantigens', Encyclopedia of Molecular Cell Biology and Molecular Medicine (Wiley)
Journal articles
Coulman S.A, Glaspoleb S, Jarman S, Williams S, R. Wilson S, Baker M.D, Woodgate L, John D.N., 'Inadequate numeracy skills of students entering the MPharm programme: diagnosing the problem', International Journal of Pharmacy Practice 20 (S1) :31-2 (2012)
Cozier GE, Leese MP, Lloyd MD, Baker MD, Thiyagarajan N, Acharya KR, Potter BV, 'Structures of human carbonic anhydrase II/inhibitor complexes reveal a second binding site for steroidal and non-steroidal inhibitors', Biochemistry 49, 3464-3476 (2010)
Berry, C; Baker, MD, 'Inside Protein Structures', Biochemistry and Molecular Biology Education 38 (6), 425-429 (2010)
Holloway DE, Chavali GB, Leonidas DD, Baker MD, Acharya KR, 'Influence of naturally-occurring 5'-pyrophosphate-linked substituents on the binding of adenylic inhibitors to ribonuclease A: An X-ray crystallographic study', Biopolymers, 91, 995-1008, (2009)
Crabtree, B., Holloway, D.E., Baker, M.D., Acharya, K.R., and Subramanian, V., 'Biological and Structural Features of Murine Angiogenin-4, an Angiogenic Protein', Biochemistry 46, 2431 – 2443 (2007)
Baker MD, Holloway DE, Swaminathan GJ and Acharya KR, 'Crystal Structures of Eosinophil-Derived Neurotoxin (EDN) in Complex with the
Inhibitors 5'-ATP, Ap3A, Ap4A and Ap5A', Biochemistry 45, 416-426 (2006)
Baker MD, Gendlina I, Collins CM and Acharya KR, 'Crystal structure of a dimeric form of streptococcal pyrogenic exotoxin A (SpeA1)', Protein Science,2285-2290 (2004)
Matthew D Baker and K Ravi Acharya, 'Superantigens: Structure-function relationships', International Journal of Medical Microbiology 293, 529-537 (2004)
Holloway DE, Chavali GB, Hares MC, Baker MD, Subbarao GV, Shapiro R and Acharya KR, 'Crystallographic Studies on Structural Features that Determine the Enzymatic Specificity and Potency of Human Angiogenin: Thr44, Thr80 and Residues 38-41', Biochemistry 43, 1230-1241 (2004)
Papageorgiou AC, Baker MD, McLeod JD, Goda S, Manzotti CN, Sansom DM, Tranter HS and Acharya KR, 'Identification of a secondary zinc-binding site in Staphylococcal enterotoxin C2: Implications for superantigen recognition', Journal of Biological Chemistry 279, 1297-1303 (2004)
Baker MD & Acharya KR, 'Superantigens: Structure, function and diversity', Methods Molecular Biology 214, 1-31 (2003)
Baker MD, Papageorgiou AC, Titball RW, Miller J, White S, Lingard, B, Lee, JJ, Cavanagh, D, Kehoe, MA, Robinson, JH & Acharya KR, 'Structural and functional role of threonine-112 in a superantigen Staphylococcus aureus enterotoxin-B', Journal of Biological Chemistry 277, 2756-2763 (2002)
Baker M, Gutman DM, Papageorgiou AC, Collins CM & Acharya KR, 'Structural features of a zinc-binding site in the superantigen Streptococcal pyrogenic exotoxin A (SpeA1): Implications for MHC class II recognition', Protein Science 10, 1268-1273 (2001)
Broussard, D.R.,Wen, R., Surman, S, Hogg, T.L, Baker, M, Collins, C, Woodland, D.L., 'MHC-associated peptides differentially modulate superantigen presentation to T cells', FASEB Journal 12 (5), A1086-A1088 (1998)
Research and academic outputs