Matthew Robertson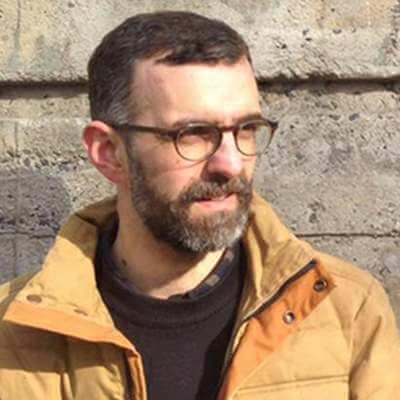 Personal Statement
As Senior Lecturer in Graphics and Mixed Media, I teach fundamental principles of graphic art, collage, lettering, publishing and both analogue/digital production methods. I am particularly interested in artist books, asemic writing, graphic scores, sequential art and small press publishing.
I began my career as a commercial designer in Australia working for a range of clients in the cultural sector. In 2004 I relocated to the UK to write and design 'Factory Records: The Complete Graphic Album' published by Thames & Hudson. This led to on-going design collaboration with Factory co-founder and renowned designer Peter Saville for clients including the City of Manchester, Joy Division/New Order, Tate Modern and Umbro. My work has appeared in publications including Creative Review, Form and Ray Gun, and my design writing in Arkitip, Eye and Sturgeon.
In recent years my practice has shifted towards experimental visual/sound poetics. Much of this work makes use of found materials, from litter discovered on streets to overheard conversations in public spaces. More recent work has involved the reduction of my own semantic writing to ascemic/abstracted language. My visual poetry has appeared in publications including the Journal of Artist Books, Pocket Litter, Sugar Mule and ToCall. I've also been invited to participate in visual/sound poetry events at the Phonos Foundation, Pompeu Fabra University, Barcelona; Goldsmiths, University of London; and Instituto de Estudios Avanzados, University of Santiago de Chile.
Academic qualifications
BA (Hons) Visual Communication, University of Western Sydney.
Bath Spa employment
Teaching specialism
Graphic Arts and Mixed Media including typography and publishing
Related software applications
Recent professional updating
Work in collaboration with Peter Saville Studio [UK] for clients including:
Design commissions for clients including Bath Spa University, Beshara Publications, English National Opera, Factory Benelux, Trinity Wharf Drawing Prize and Underground Lovers/Rubber Records. Plus work in collaboration with Peter Saville Studio.
Research and academic outputs