Megan Robertson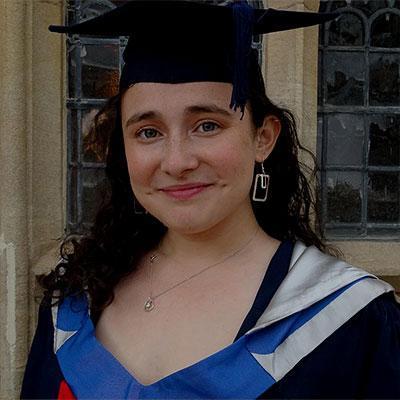 Personal statement
Megan Robertson is the Equalities Officer at Bath Spa. She took up the role in the Human Resources team in July 2022. She is a Bath Spa alumna, and was previously the Vice President Welfare and Community in the Students' Union.
Megan has a passion for equality, diversity and inclusion (EDI), and her Master's research focused on EDI and the Arts. This led her following a career path in HR. Megan has worked in a Higher Education setting since 2019.
Megan's role is to promote equality, diversity and inclusion at Bath Spa. She creates events that focus on equality issues, supports staff networks, and she is responsible for creating Bath Spa's Equality Objectives, and for publishing Gender Pay Gap, Equal Pay and Diversity data, as well as any relevant equality policies.
Academic qualifications
BA Hons English Literature and Drama -

MA Arts Management
Other qualifications
Mental Health First Aider
Contact Megan about
Equality, Diversity and Inclusion;

Policy, Objectives, Data/ Publishing

Staff Networks

Access to Work or Staff Support

Equality, Diversity and Inclusion project work