Melissa Mulhall
Deputy Pro-Vice-Chancellor Academic Planning
Department: Academic Planning
Campus: Newton Park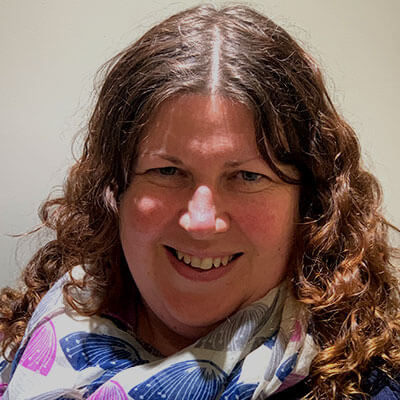 Personal statement
As Deputy Pro-Vice-Chancellor Academic Planning, Melissa's remit is to deputise and lead on activities across all the areas of responsibility under the Pro-Vice-Chancellor Academic Planning portfolio including:
Admissions and student recruitment
Access and participation
Academic portfolio development
Student and registry services.
Melissa's initial focus will be on the strategic development of Student and Registry Services operations with the Registrar. She is also the Chair of the Women's Network and the Aurora Champion at Bath Spa.
Melissa joined Bath Spa University in January 2021, having previously worked as Assistant Director, Education and Student Experience in the Office of the Vice-Chancellor at the University of Kent. She has over 20 years' experience of working in the Higher Education sector and is a longstanding member, Fellow and former Board Trustee of the Association of University Administrators (AUA). She has been recognised by the AUA through their "Contributions to Career Development" award and has recently been awarded honorary staff associate of the University of Kent in recognition of her contributions during her time there.
Academic qualifications
BA (Hons) History - University of East Anglia.
Professional memberships
Fellow of the Association of University Administrators (AUA)
Member of the RAISE Network
Member of Women in Higher Education Network.
Other external roles
AUA South Wales and South West Network Coordinator
AUA Membership Accreditation Assessor
AUA Lead Conference Moderator
AUA Mentor - Postgraduate Certificate/General
Aurora Role Model.
Contact Melissa about
University strategy
Operations relating to the academic planning portfolio areas
The Women's Network or the Aurora programme.