Nadine Hennessy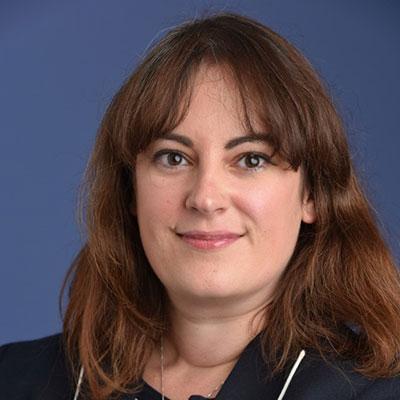 Personal statement
Nadine has been applying psychology within the workplace since 2000, experienced within the private, public and voluntary sectors. A Chartered member of the CIPD, Certified Business Psychologist with the ABP and member of the BPS, Nadine has many professional qualifications to support individual and organisational changes including: coaching, workplace mediation, psychometric assessment and solution-focused therapy. Using these skills Nadine set up a consultancy "The Decision Clinic" helping organisations and individuals achieve their goals. Projects included: re-brand/cultural change; leadership development; wellbeing; and equality and diversity, as well as creating and delivering training provisions for Bath University, UWE and Virgin Care.

Nadine now uses her professional experiences to inform and enhance her teaching, qualifying as a Fellow with the Higher Education Association in 2014. Since then, she has taught alongside her consultancy practice on a range of business and psychology related topics from level 3-7, including the professional CIPD qualifications. Nadine considers herself a perpetual student and wants to support students in their own learning journeys, that support their chosen careers. Consequently, Nadine has recently completed a Diploma in Education and Training to further her teaching practices.
Nadine's research interests combine her original degree in Psychology and Environmental Sustainability and her experience of people within organisations. These include wellbeing, encouraging pro-environmental behaviour in the workplace, motivation, values and self-identity.
Academic qualifications
Msc Occupational Psychology - University of West of England
Post Graduate Diploma in Human Resource Management - University of West of England
Diploma in Education and Training - MKLC
Post Graduate Certificate in Higher Education Teaching and Learning - Bath Spa University
BSc (Hons) Psychology with Environmental Sustainability - University of South Wales.
Professional qualifications
Psychometrics Administration/User - BPS
Workplace Mediator - ADR
Diploma in Solution-Focused Psychotherapy and Hypnotherapy.
Professional memberships
Chartered Member - Chartered Institution of Personnel and Development
Certified Business Psychologist -Association of Business Psychology
Graduate Member - British Psychological Society
Fellow - Higher Education Academy.
Teaching specialism
Human Resource Management
Organisational Psychology
Green HR and Sustainability
Wellbeing
Employee engagement
Coaching and personal development.
Bath Spa staff and students can contact Nadine about: any questions related to her teaching modules, areas of expertise, or career development within HRM and business psychology.