Nicola Presley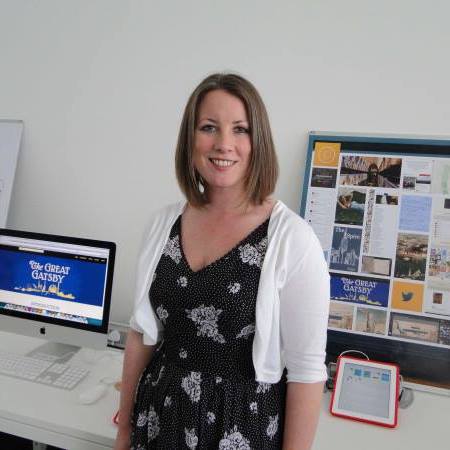 Personal statement
Nicola Presley began her career in publishing as Assistant Editor of Irish Studies Review, a peer reviewed interdisciplinary journal published by Routledge. She has since worked with a number of publishing industry partners including Taylor and Francis and Oxford University Press. Nicola has a particular interest in digital media and its intersections with literature. She works with the William Golding Estate as a digital strategist and developer. In association with Faber and Faber, Nicola has been involved in the William Golding centenary celebrations and the creation of a marketing app to further interest in the Nobel-Prize winning author.
Nicola has also collaborated with community organisations and facilitated workshops with children and young people on a variety of subjects including publishing and literature. She is currently completing her PhD on American poetry and culture.
Academic qualifications
BA (Hons) - Bath Spa University
MRes - Bath Spa University.
Teaching specialisms
Editorial product development
Text editing
Digital publishing
Professional writing
Copywriting
American poetry and culture
Current scholarship
PhD Thesis: Popular Culture and Intertextuality in the poetry of Anne Sexton and Sylvia Plath
Literature and digital adaptations
Social Media as a research tool.
Research and academic outputs
article
Presley, N (2018) '"A buried land and a blazing source": Ted Hughes and William Golding.' Ted Hughes Society Journal, 7 (1). pp. 77-88. ISSN 2051-7270
---
conference_item
Presley, N (2011) Many are the deceivers. Anne Sexton's transformations and suburban popular culture. In: Myths and Fairy Tales in Film and Literature post-1900, University of York.
---
conference_item
Presley, N (2011) William Golding and popular culture. In: Golding Centenary Conference, 2011, Cornwall.
---
conference_item
Presley, N (2007) Exposing Daddy Warbucks: Anne Sexton and the cultural impact of comics. In: Feminism and Popular Culture, 29th June to 1st July, Newcastle.
---
conference_item
Presley, N (2007) Who knows what evil lurks in the hearts of men? politics, popular culture and war: intertextuality in selected work of Sylvia Plath. In: Sylvia Plath 75th Symposium, Oxford.
---
conference_item
Presley, N (2006) That story: the fairy tale family romance in the work of Anne Sexton. In: Kicking Daffodils, UWE, Bristol, UK.
---