Nigel Robinson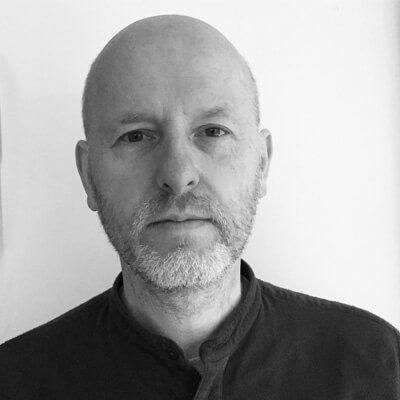 Personal statement
Nigel Robinson was one of the founding directors, with Paul Neale and Andy Stevens, of the internationally renowned and highly successful graphic design agency 'Graphic Thought Facility' or GTF before launching his solo career. Alongside his practice, Nigel has taught at various colleges including Central St Martins and Camberwell School of Art in London and at Yale University in the USA.
Research and external activities
Nigel's work has been included in many design exhibitions, as part of a 2014 retrospective at the RCA and cited in a major Guardian article,'The Birth of British Graphic design.' Nigel's current work covers a broad range; illustration, graphic design, moving image, magazine design and music and is regularly seen in contemporary journals, books and professional magazines including Creative Review, Baseline, Graphics International and other titles His work has also featured in various publications including:
A Lexicon Of Contemporary Graphic Design by Anna Gerber/Anja Lutz Die Gestalten Verlag 2006: work cited in 'Influences'
Dot Dot Dot 2004 : contribution published
Eye magazine 'Typography In Education' by Lucienne Roberts, 2000: contributor
Eye Magazine, Graphic Thought Facility 2001: contributor
Emigre magazine 200: contributor.
Teaching specialism
Graphic Design
Illustration.
Academic qualifications
BA (Hons) Graphic Design, Central St Martins
MA (RCA), Graphic Design, Royal College of Art.
Research and academic outputs