Róisín Ní Mhocháin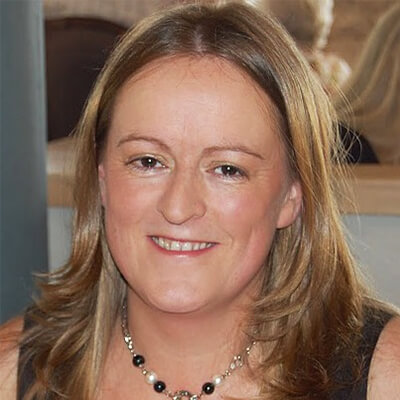 Personal statement
I'm a senior lecturer, Programme Leader for International and Postgraduate in the Institute for Education, and Award Leader for our MA Professional Practice. My role is to oversee delivery and development of the postgraduate programmes we offer.
I have over 25 years' experience in teaching on teacher and trainer development programmes for MEd ELT, MEd Trainer Development, MA TESOL, BEd TESL, and BA courses in Ireland, the UK and Mexico. I've worked in secondary level education in Japan and Slovakia as an English language teacher and have designed and taught on teacher education programmes in Egypt, Libya, the UAE and Ireland on both initial and continuing teacher education courses.
Over the last number of years I've supervised undergraduate and Master's dissertations in the area of TESOL and language education. My research interests are classroom language and interactional competence, teacher and teacher trainer education, corpus linguistics, discourse analysis and the application of research to teacher training.
I am currently pursuing a doctorate in linguistics with a focus on English as a Second Language (ESL) speakers in Ireland. I am analysing data from focus groups of ESL speakers to see what can be learned from their language use that can benefit TESOL trainee and in-service teachers. I have co-edited two special editions of the journal Corpus Pragmatics, co-authored a training manual for Libyan state teachers, and published teachers' books for the English for Libya series.
I love to travel, meet new people and experience new cultures but, as I am a keen cook, I particularly like to sample the cuisine so I can attempt to replicate it when I return home!
Academic qualifications
MSc TESOL University of Stirling
Grad. Dip. TEFL University of Limerick
BA(Hons) Mary Immaculate College/University of Limerick
PGCert in Professional Development University of St Mark & St John.
Professional memberships
Fellow Higher Education Academy
British Association for Applied Linguistics (BAAL)
Inter-Varietal Applied Corpus Studies (IVACS) www.mic.ul.ie/ivacs
Teaching English to Speakers of Other Languages (TESOL)
International Association of Teachers of English as a Foreign Language (IATEFL)
Centre for Applied Language Studies (CALS) www.ul.ie/~lcs/cals
Teaching specialism
TESOL related areas:
Second language acquisition
Second language teaching methodologies and teaching theory
Motivation for language learning and teaching
Research methods for language teachers
Discourse analysis and corpus linguistics
Language teaching materials and programme design.
Research and academic outputs