Sam Ellis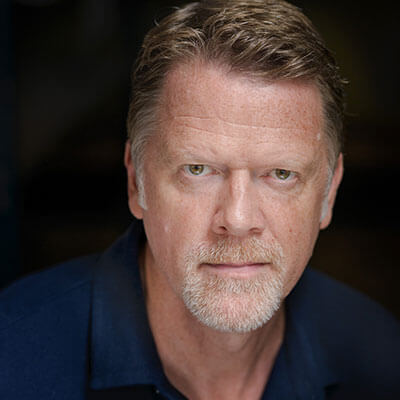 Personal statement
Sam is a Senior Lecturer at Bath Spa University where he teaches on the undergraduate BA (Hons) Acting programme.
He began his performing career on the streets of Paris before training as an actor at The Royal Conservatoire of Scotland and going on to study at Ecole Philippe Gaulier. Over the past 26 years he has played many roles for stage, television and film.
Sam is also a graduate of the Bristol Old Vic Theatre School, receiving an MA in Directing.
He has been the Artistic Director of two London-based corporate companies specialising in the use of theatre and film to deliver training in the area of Equality and Diversity for both the public and private sectors. Clients he has written and directed theatre for include The Crown Prosecution Service, Qualifications and Curriculum Authority, Learning and Skills Council, National Police Training, Ministry Of Defence, Royal Bank Of Canada and Jaguar. He has directed films for The Lord Chancellor's Department, The Prison Service and Avon and Somerset Police.
As well as guest lecturing and directing for a number of schools, colleges, and universities, Sam was a core staff member at the Bristol Old Vic Theatre School, where he contributed to the design and delivery of the Three Year BA (Hons) in Professional Acting, the Two Year Postgraduate FdA in Professional Acting, the International MA in Professional Acting and the MA in Drama Directing for which he was the Deputy Course Director.
Academic qualifications
MA Drama Directing - University of the West of England/Bristol Old Vic Theatre School.
Professional qualifications
Diploma in Dramatic Art - Royal Conservatoire Of Scotland.
Professional memberships
Fellow of the Higher Education Academy (FHEA)
British Actors' Equity Union
ACTRA Performers' Guild/UBC.
Areas of expertise
Acting processes
Text analysis
Meisner technique
Acting for camera.
Invited talks/guest lectures
University of York, July 2012: "Playing The Small Screen, A Television Performance Symposium" - panel member: "Training For The Small Screen".
Academic outputs
Performance:
Television THE LOST HONOUR OF CHRISTOPHER JEFFRIES, Carnival, Dir Roger Michell (BAFTA winner)
Television I SAW THE BEAST, Calling The Shots/Random Acts/Channel 4, Dir Theo Watkins
Television, GRANDPA IN MY POCKET (5 series), Adastra/BBC, Dir Richard Bradley/Martin Franks (BAFTA nominated)
Television, THE QUEEN, Blast Films, Dir Peter Nicholson
Television, EASTENDERS, BBC television, Dir John Greening
Television, FEEL THE FORCE, BBC Television, Dir Tristram Shapeero
Television, HOLBY CITY, BBC Television, Dir Simon Massey
Television, TAGGART 54-WATERTIGHT, SMG, Dir Brian Kelly
Television, SCORN, CBC, Dir Sturla Gunnarsson
Television HARBOUR LIGHTS, BBC Television, Dir Keith Boak
Television MYSTERIES, BBC Television, Dir Vivianne Albertine
Television BAD BOYS, BBC Television Scotland, Dir Ron Bain
Television FOR AMUSEMENT ONLY, BBC Television, Dir Dominic MacDonald
Television, THE BALDY MAN, Working Title Films, Dir Colin Gilbert
Television, F.O.T., BBC Television, Dir John Reddin
Television, TAKIN' OVER THE ASYLUM, BBC Television Scotland, Dir David Blair (BAFTA winner)
Television, STRATHBLAIR, BBC Television Scotland, Dir Brian Parker
Feature Film, THE MACHINE, Red & Black Films, Dir Caradog James
Feature Film, FLYING BLIND, Ignition Films, Dir Kasia Klimkiewicz
Feature Film, A BUNCH OF AMATEURS, Trademark Films,Dir Andy Cadiff
Film, ONE CAREFUL OWNER, Back To The Wood Prods, Dir Sean Van Hales
Feature Film, CHASING LIBERTY, Trade Mark Films/Alcon Entertainment, Dir Andy Cadiff
Feature Film, THE CALCIUM KID,Dir Alex De Rakoff
Feature Film, Private Hastings, SAVING PRIVATE RYAN, DreamWorks, Dir Steven Spielberg (BAFTA/GOLDEN GLOBE/OSCAR winner)
Stage, ELOQUENT PROTEST, Duke of York's Theatre, Dir Caroline Clegg
Stage, THE ALGEBRA OF FREEDOM, 7:84, Dir Jo Ronan
Stage, Valmont LES LIAISONS DANGEREUSES, Cambridge Mumford Theatre, Dir Simon Bell
Stage, Oberon A MIDSUMMER NIGHT'S DREAM, Hornchurch Queen's Theatre, Dir Simon Firth
Stage, Baal, BAAL, Greenwich Prince Theatre, Dir Simon Bell
Stage, Petruchio, THE TAMING OF THE SHREW, Cambridge Shakespeare Festival, Dir David Crilly
Stage, Dr. Bormenthal, THE HEART OF A DOG, Edinbugh Festival, Dir Freda O'Bryne
Stage, Screwtape, THE SCREWTAPE LETTERS, National Tour, Dir Robin Crawford
Stage, Foreman, TWELVE ANGRY MEN, Theatre Positive, Iain Reekie.
Directed:
Staggering (The 24Hr Plays, Bath Theatre Royal, Ustinov Theatre)
The Comedy Of Errors (BOVTS Tour)
Love Song (Pleasance Theatre, Islington)
Attitude (Bristol Old Vic Theatre Royal,Theatre:24)
The Suicide (BOVTS)
The Promise (BOVTS)
Design For Living (BOVTS)
The Memory Of Water (BOVTS)
In Memoriam (Edinburgh Fringe)
Knives In Hens (Vancouver Arts Festival).
Film: Cuckoo Clocks & Triangular Chocolate, Incident 101 (BOVTV Productions),
Something To Say (Music Video, The Goodness)
Who's Andy? (Internet advertising campaign, The Company Prods).