Dr
Sarah Flavel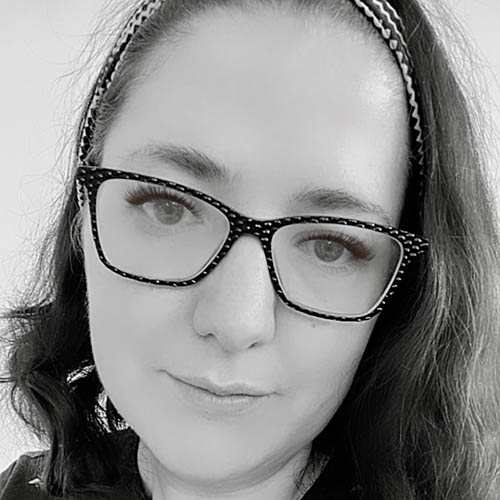 Personal statement
Sarah Flavel is Reader in Asian and Comparative Philosophy at Bath Spa University. She obtained her PhD as an Irish Research Council Scholar at University College Cork, where she researched the relationship between the thought of the Japanese Kyoto School philosopher Nishitani Keiji and the German philosopher Friedrich Nietzsche.
She is Academic Director of the International Academy for Chinese Thought and Culture, a collaborative summer school in China with Peking University, Beijing Foreign Studies University and Fudan University as part of the Global Academy of Liberal Arts. Her research expertise lies in continental European and East Asian philosophies, in particular Daoism and Buddhism.
Her main teaching interests are in the history of Classical Chinese Philosophy (Confucianism, Daoism and Chinese Buddhism), Japanese Buddhist philosophy, the history of European Philosophy (especially German 19th and 20th century thought) and comparative and continental aesthetics.
Sarah serves as Associate Editor for Comparative and Continental Philosophy (Taylor and Francis Journals) and is a Board Officer of the Comparative and Continental Philosophy Circle, one of the largest international societies dedicated to the study of global philosophy.
The CCPC hosts yearly conferences across Asia, Europe, North, and South America and is dedicated to supporting a pluralist vision of philosophy at regional and international levels.
Sarah has worked as an editor for translations of contemporary Chinese scholars in Philosophy into English including Professor Chen Guying (PKU), Professor Yang Guorong (East China Normal) and most recently, Prof Peng Feng (Curator and Head of Art at PKU).
Current research
Her current research explores the history of Chinese philosophy in comparative context, with a special focus on Daoist thought. She has published work in leading philosophy journals including Philosophy East and West and The Journal of Nietzsche Studies. She has been invited to give lectures at various national and international Universities including The University of Warwick, Royal Holloway, East China Normal University, Beijing Foreign Studies University, Kennesaw State University (USA), Ovidius University (Romania), Pomeo Fabra University (Spain) and Peking University. In 2017 she was awarded the Peking University Humanities Grant as a visiting researcher at Peking University Department of Philosophy. She is currently lead co-investigator on a project on the 'Aesthetics of Style' with Dr Ouyang Xiao at Wuhan University.
She is currently working on a co-edited volume for Bloomsbury Academy Press as well as new articles on Chinese aesthetics and Chinese political philosophy.
Bath Spa engagement
Sarah is founder and host of the Bath Spa Annual Colloquium for Global Philosophy and Religion. She has hosted a number of conferences for external academic societies including The Comparative and Continental Philosophy Circle, The Society for Asian and Comparative Philosophy and The Friedrich Nietzsche Society.
She serves as a member of the Bath Spa University Scholarships Board and is an academic representative on The Research and Knowledge Exchange Committee and Excellence in Research Working Group. She is a Fellow of the HEA and external examiner for MAs in Continental Philosophy at Royal Holloway.
Academic qualifications
PhD Philosophy - University College Cork (The National University of Ireland), 2015
Research Project Year - Bard College, Berlin (ECLA), 2010
MA Continental Philosophy - The University of Warwick 2009
BA Philosophy - The University of Warwick, 2008
Professional qualifications
Professional memberships
Académie de Midi
The Friedrich Nietzsche Society
The Comparative and Continental Philosophy Circle
The Society for Asian and Comparative Philosophy
Other external roles
External Examiner, MA Continental Philosophy - Royal Holloway
Teaching specialisms
Continental Philosophy
Comparative Philosophy
East Asian Philosophy
Research supervision
Sarah welcomes contact from students and graduates who may be looking for advice and information on postgraduate study and funding in the areas of East-Asian Philosophy and Religion and/or in European thought.
As Director of Studies:
David Elroy, "Examining the Buddhist Awakened Mind Through the Lens of Contemporary Western Theories of Consciousness" (PhD candidate)
Benny Henning, "An Analysis and Evaluation of Daoist and Zen Buddhist Methods for Overcoming the Conceptual Self" (MPhil candidate)
Research and academic outputs