Sarah Flavel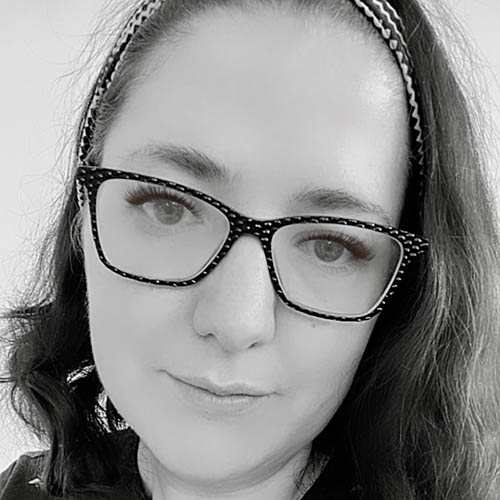 Personal statement
Sarah Flavel completed her PhD, as an Irish Research Council Scholar, under the supervision of Professor Graham Parkes at The National University of Ireland (University College Cork). Her previous research has focused on the Buddhist Kyoto school philosopher Keiji Nishitani through the comparative lens of his critical relationship to the writings of Friedrich Nietzsche.
Her main teaching interests are in the history of Buddhism and Japanese Buddhist philosophy, the history of European Philosophy (especially German 19th and 20th century) and in Classical Chinese Philosophies and Religions (Confucianism, Daoism and Chinese Buddhism).
Sarah serves as an editor for Comparative and Continental Philosophy (Taylor and Francis Journals) and is an Associate Board Officer of the Comparative and Continental Philosophy Circle, one of the largest international societies dedicated to the study of global philosophy.
www.comcontphilosophy.org/publications
The CCPC hosts yearly conferences across Asia, Europe, North, and South America and is dedicated to supporting a pluralist vision of philosophy at regional and international levels. The CCPC publishes a Comparative and Continental Philosophy book series with Northwestern University Press.
Sarah also works as an editor for translations of contemporary Chinese scholars in Religion and Philosophy into English. At present she is extending her comparative study of Nietzsche and Nishitani into a project on the "ethics of opposition" in Nietzsche and the Daoist philosopher, Zhuangzi.
Sarah is the founder and co-organizer of the Bath Spa Colloquium for Global Philosophy and Religion and is developing connections in intercultural philosophy across the Global Academy of Liberal Arts. Her current international research project is entitled 'Engaging China through Intellectual History.' She has recently been invited to join as Academic Director for a new International Summer Academy for Chinese Thought and Culture in collaboration with the Centre for East-West Relations at BFSU, Beijing.
Sarah welcomes contact from students and graduates who may be looking for advice and information on postgraduate study and funding in the areas of East-Asian Philosophy and Religion and/or in European thought, both in the UK and abroad.
She serves as a member of the Vice Chancellor's Scholarships and Bursaries Group at Bath Spa university.
Academic qualifications
PhD University College Cork
MA The University of Warwick.
Professional memberships
Académie du Midi
The Friedrich Nietzsche Society
The Comparative and Continental Philosophy Circle.
Teaching specialism
Continental Philosophy
Comparative Philosophy
East Asian Philosophy and Religions.
Research and academic outputs
book
Re Manning, R and Flavel, S, eds. (2019) Differences in identity in global philosophy and religion. Bloomsbury, London. ISBN 9781350076501 (Forthcoming)
---
book
Jones, D and Flavel, S, eds. (2018) The humanist spirit of Daoism [by Chen Guying, trans. by Hans-Georg Moeller]. Brill, Leiden. ISBN 9789004361973
---
book
Guorong, Y, D'Ambrosio, P.J and Flavel, S (2016) On human action and practical wisdom [by Yang Guorong, trans. by P.J D'Ambrosio and Sarah Flavel]. Brill. ISBN 9789004321779
---
book_section
Flavel, S (2018) '独处中的陪伴:论尼采与庄子的独处、友谊与修养 [Companionships in solitude: solitude, friendship and self-cultivation in Nietzsche and the Zhuangzi].' In: Guying, C, ed. 道家文化研究 [Taoist Cultural Studies], 31. Zhuonghua Book Company, Beijing. ISBN 9787101129984
---
article
Flavel, S and Luzar, R (2019) 'Drawing the Dao: reflections on the application of Daoist theory of action in contemporary drawing practice.' Drawing: Research, Theory, Practice, 4 (1). pp. 11-27. ISSN 2057-0384
---
article
Flavel, S (2017) 'Affirming fate and incorporating death: the role of amor fati in Nishitani's 'Religion and nothingness'.' Philosophy East and West, 67 (4). pp. 1248-1272. ISSN 1529-1898
---
article
Flavel, S (2015) 'Nishitani's Nietzsche: Will to Power and the Moment.' Journal of Nietzsche Studies, 46 (1). pp. 12-24. ISSN 1538-4594
---
conference_item
Flavel, S (2016) Nihilism and comparative philosophy. In: International Seminar: Religious Dimensions of Man in the Horizon of Contemporary Challenges, 4-6 June 2016, Vatra Dornei, Romania.
---
conference_item
Flavel, S (2016) Between solitude and communication in Nietzsche and the Zhuangzi. In: Inter-Religious and Inter-Cultural Dialogue in a Pluralistic World: Philosophical and Theological Perspectives, 1 - 2 June 2016, Oviidius University, Constanta, Romania.
---
conference_item
Flavel, S (2016) Imagined others: companionships of solitude in Nietzsche and the Zhuangzi. In: Imagination East and West: Academie Du Midi - 21st Symposium, 16 -20 May 2016, Alet-les-Bains, France.
---
conference_item
Flavel, S (2015) Time, and the historicity of human existence in Nishitani's 'Religion and nothingness'. In: The 10th Annual Meeting of The Comparative & Continental Philosophy Circle, 14-17 May 2015, University of Iceland, Reykjavik, Iceland.
---
conference_item
Flavel, S (2015) Nietzsche and active nihilism: why it's good to be a nihilist. In: Mike Ryan Lecture Series, 19 February 2015, Kennesaw State University.
---
conference_item
Flavel, S (2015) Anti-essentialism in early Buddhist philosophy. In: Philosophy Society Guest Lecture Series, 15 January 2015, University of Warwick, Coventry.
---
conference_item
Flavel, S (2014) Amor fati and emptiness: Nietzsche and Nishitani on the indifference of nature and the remedy of indifferent love. In: 20th International Conference Friedrich Nietzsche Society, 11-13 September 2014, University of Birmingham, UK..
---