Sarah Morton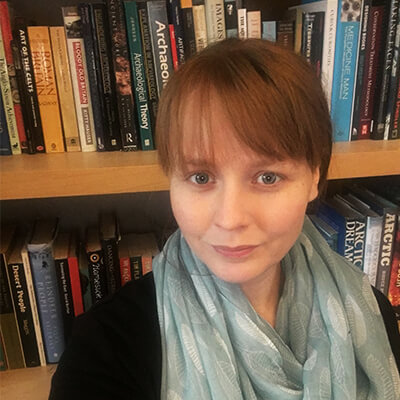 Personal statement
As a museum professional I have worked across a variety of roles including conservation, collections management, exhibition curation and project management. As a Lecturer in Heritage, I am interested in developing and researching university and heritage sector collaborations.
On joining Bath Spa University in 2017, I took over the management of the heritage placement modules and am currently working with sector partners on developing best practice standards for student placements within heritage organisations.
My academic research interests focus on how heritage is socially and materially constructed and the meanings and associations it can hold for different stakeholders. My current work examines the legacies of the repatriation of ancestral human remains from UK museums, the meaning and social role of human remains within museum spaces and the geographies of the human remains store.
Academic qualifications
Archaeology BA (Hons) University of Nottingham 2002
MA Principles of Conservation University College London 200
MSc Conservation for Archaeology and Museums University College London 2007.
Professional qualifications
Accredited Conservator Restorer (ACR), Institute of Conservation (ICON) 2013.
Professional memberships
Accredited Member of the Institute of Conservation (ICON)
Postgraduate Fellow of the Royal Geographical Society
Member of the Museums Association and South West Federation of Museums.
Other external roles
Honorary Research Associate, Institute of Archaeology, University College London
Treasure of the ICON Archaeology Group
ICON representative on the Archaeological Archives Forum
As a freelance conservator she has recently undertaken work for Oxfordshire Museum Service, Buckinghamshire Museums Trust and Museum of Oxford.
Teaching specialism
Heritage
Museums
Objects Conservation
Archaeology
Repatriation
Human Remains.
Research and academic outputs
thesis
Morton, S (2018) The legacies of the repatriation of human remains from the Royal College of Surgeons of England. PhD thesis, University of Oxford.
---