Simon Butler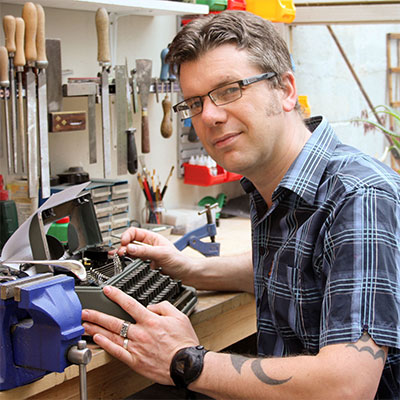 Personal statement
Simon is responsible for the running of the metal workshop within the School of Art and Design. The workshop is open to all university students and staff and includes metalwork, engineering and electrical work.
Simon is an avid believer in the value of hands-on making as part of the educational experience, he says "everybody is welcome in the workshop and no prior technical knowledge is necessary".
Contact Simon about
Using the metal workshop
Booking a metalwork induction
PAT testing electrical equipment
General engineering enquiries.