Stephanie Scheubeck
Associate Lecturer – Dance
Email: s.scheubeck@bathspa.ac.uk
School: Bath School of Music and Performing Arts
Campus: Newton Park
Website: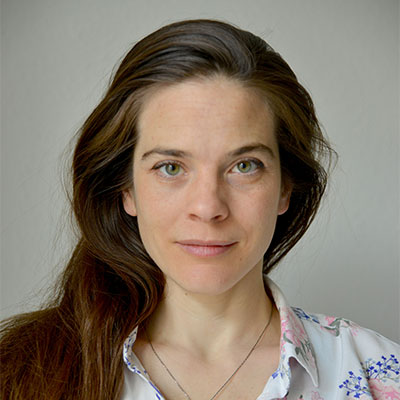 Personal statement
Stephanie is an associate lecturer for the BA and MA Dance programme, with a focus on screendance film-making, somatic practices, improvisation, as well as collaborative and cross-disciplinary work.
Her artistic work has been shown internationally at theatre and film festivals. Stephanie's area of research is the relationship between synaesthesia, embodiment and dance.
She presented her artistic and academic research at the symposiums 'Narrating the Somatic: Gathering voices, sharing practices' (March 2018, Middlesex University) and 'Bodily Undoing: Somatic Activism and Performance Cultures as Practices of Critique' (September 2017, Bath Spa University).
Stephanie received a scholarship from Goethe Institute Ireland to present her film spectra at Lightmoves Festival of Screendance (2017, Limerick, Ireland) and was invited to the Porthleven Prize residency (2017, UK).
Academic qualifications
MA, Dance - Bath Spa University
New Dance, Improvisation and Performance - TIP, Freiburg, Germany
Physical Theatre Dance - KiM Post School, Berlin, Germany
Somatic Practitioner - Somatic Academy, Berlin, Germany
Musical Theatre - Musikschule Neukölln, Berlin, Germany
Areas of expertise
Multi-media, cross-disciplinary and collaborative practice
Site specific work
Improvisation
Synaesthesia and embodiment
Other external roles
Screendance film-maker

Movement artist and

dance maker

Researcher
Teaching specialisms
Creative practice
Screendance film-making
Somatic practice
Dance improvisation
Composition
Site-specific work