Professor
Sue Rigby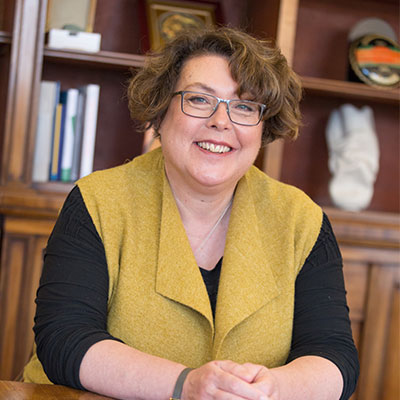 Personal statement
Professor Sue Rigby is the Vice-Chancellor of Bath Spa University.
Sue commenced her role as Vice-Chancellor of Bath Spa University in January 2018. Previously she was Deputy Vice-Chancellor for Student Development at the University of Lincoln where she was responsible for the student journey from application to alumni activities, and had oversight of the Colleges of Science and Arts.
Sue is a palaeontologist by background. After being an academic at Cambridge, Leicester and Edinburgh she moved into senior management, first as Assistant Principal and then Vice Principal at the University of Edinburgh. She is an HEA Principal Fellow.
Sue is currently an Executive Member of the MillionPlus group (The Association for Modern Universities).
In addition, Sue is a Trustee Board member at Student Minds (Student Mental Health Charity) and a Board Member for the QAA (Quality Assurance Agency). Sue is also acting as Chair of the QAA Credit Framework Group (developing a credit framework for English Universities).
In the recent past Sue was the Chair of the Natural Sciences TEF Pilot Panel and Chair of the Learning Gain Steering Group for Office for Students.
Sue led the Inclusive Development strand of the BIS Disabled Students Sector Leadership Group. In addition, she led the work undertaken by the Higher Education Funding Council for England to define information needs for taught postgraduate students. This work has now been formalised into national policy across the whole of the UK, affecting all universities and many higher education colleges.
Research and academic outputs