Dr
Terry Gifford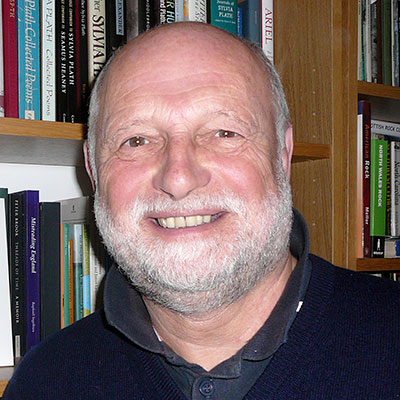 Personal statement
A Visiting Scholar at the Centre for Writing and Environment at Bath Spa since Jan 2011, I retired from the University of Leeds in 2004 as Reader in Literature and Environment and Director of Research in the School of Performance and Cultural Industries where I taught Creative Writing. In this role I introduced practice-based PhD programmes at Leeds in Theatre, in Dance and in Creative Writing. For twenty-one years, until 2008, I was Founding Director of the annual International Festival of Mountaineering Literature.
I am also currently Profesor Honorifico at the Universidad de Alicante, Spain, where I co-supervise PhD students in ecocriticism and conduct research with staff in English. I am also a member of the Spanish research group GIECO (literature and environment) based at the University of Alcala.
Author of seven collections of poetry, several books of ecocriticism, a collection of climbing journalism, I also edited the complete works of John Muir in two volumes, and have written or edited five books on Ted Hughes.
Professional qualifications
1993 Ph.D. English Literature, Beyond Pastoral Poetry: Notions of Nature in Poetry 1942-1992, University of Lancaster.
1978 M.A. English Literature (by thesis: The Poetry of Ted Hughes), University of Sheffield.
1973 B.Ed. Hons (II:i) in English and Education, University of Lancaster.
1967 Certificate of Education (Education and English) with Distinction in Education Practice, Sheffield City College of Education.
Professional memberships
Ted Hughes Society.
Association for Studies in Literature and Environment, UKI and USA branches
D. H. Lawrence Society
John Muir Trust
Scottish Wild Land Group