Tim Vyner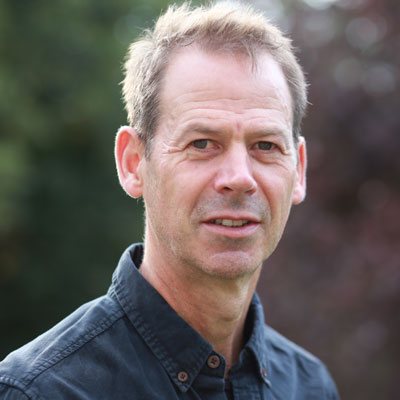 Personal statement
Faster Higher Stronger: 9.69 seconds in the Birds Nest Stadium, World Cup football in Russia, street life in Africa, jungle scenes in Borneo, changing communities and architecture in East London for the London Olympic Games.
I work with a pen, a sketchbook, an iPad and a camera on location as a reportage illustrator.
In the studio I make illustrations, prints and paintings for a wide range of different clients.
In 2018 I worked for the Telegraph illustrating the FIFA World Cup in Russia. In the same year, I also documented the Street Child World Cup in Moscow.
In 2013 I used a bursary from the RCA to document the Mount Athos Monasteries over three different visits, culminating in an exhibition to contribute to the archive of a unique place where life has changed very little for more than 1000 years.
In 2012 I recorded the London Olympic Games as the Times Newspapers Olympic Artist featuring in the paper every day during the games, and exhibiting the work at 'The Gallery' in Redchurch Street with a catalogue published by the Wunderkamer Press and forward by Simon barnes, The Times chief sports writer.
In 2010 I was in Xi'an academy in China for the Xi'an International print workshop.
In 2011 I took part in a Design Inquiry workshop in Montreal.
In August 2008 I traveled to Beijing to record the Olympic Games and exhibited more than 70 paintings from the Games at the Bankside Gallery, London, in 2009. In the same year I was elected an Associate member of the Royal Watercolour Society.
I have published ten books for children including 'World Team' for Random House.
Academic qualifications
MA Illustration, Royal College of Art
BA (Hons) Graphic Design, Camberwell School of Art and Design
Professional memberships
Association of Illustrators
Research and academic outputs
book
Vyner, T (2014) Tim Vyner: an experience of life on Mount Athos. Mount Athos Center, Thessaloniki, Greece. ISBN 9786188086142
---
book
Vyner, T (2002) World team. Red Fox, London. ISBN 9780099427582
---
book_section
Vyner, T (2012) 'Case study: Tim Vyner.' In: Zeegen, L, ed. The Fundamentals of Illustration (second edition). AVA, Lausanne. ISBN 9782940411481
---
conference_item
Vyner, T (2011) DesignInquiry; and two-week workshop. In: DesignInquiry/The Second International Print Exchange, May 2011, Oct 2010, Montreal, Canada, Xi'an Academy of Fine Arts, Xi'an, China.
---
conference_item
Vyner, T (2010) 2010 Xi'an International Printmaking Workshop & published edition of prints. In: Xian Academy of Fine Art, China, 16 - 25 October 2010.
---
exhibition
Vyner, T (2012) Performative drawing in dynamic contexts, including the National Portrait Gallery, London; Blenheim Palace, London; The Old Vic, London and venues. Various, March 2012.
---
exhibition
Vyner, T (2009) Tim Vyner ARWS: World Games (solo exhibition). Bankside Gallery, London, UK, 25 - 29 November 2009.
---
exhibition
Vyner, T (2006) Street life. New Academy Gallery, London, September 2006.
---
exhibition
Vyner, T (2004) Football dreams. New Academy Gallery, London, December 2004.
---
exhibition
Vyner, T (2002) Buddhist temples football shrines. New Academy Gallery, London, December 2002.
---
other
Vyner, T (2013) Mount Athos RCA Drawing Bursary. March 2013/July 2013/November 2013. Exhibition in 2014.
---
other
Vyner, T (2012) The Times Olympic Artist: a commission and exhibition.
---
other
Vyner, T (2010) Series of workshops, publications, and talks.
---