Tobi Poster-Su
Lecturer: Drama
Email: t.poster-su@bathspa.ac.uk
School: Bath School of Music and Performing Arts
Department: Drama
Campus: Newton Park
Office: CPG.18
Website: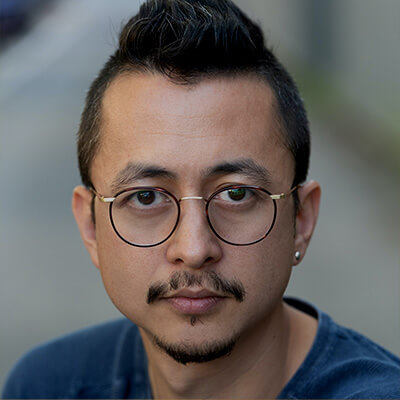 Personal statement
Tobi Poster-Su is a Lecturer in Drama, and a practitioner-researcher who specialises in puppetry and devised, crossdisciplinary work. He is Module Leader for the first year module Theatre Project and teaches on Building the Ensemble and Investigating Theatre and Performance.
Tobi is currently undertaking an AHRC-funded PhD (Towards a Critical Puppetry: Racialisation and Material Performance in the Twenty-First Century) at Queen Mary University of London. He has published in Critical Stages, Theatre Journal and Applied Theatre Research and has delivered presentations at ATHE 2020, IFTR 2021 and TaPRA 2021 conferences. He is a co-convener of the TaPRA Bodies and Performance working group and a committee member of Quorum at Queen Mary.
As co-artistic director of Wattle and Daub, Tobi has co-created and performed in Chang and Eng and Me (and Me) (2021), The Depraved Appetite of Tarrare the Freak (2017) and Triptych (2011). He has directed puppetry for shows including Tom Morris' adaptation of A Christmas Carol (2018) and Heidi: A Goat's Tale (2012).
Academic qualifications
BA Acting, University of Leeds
PGCert Higher Education, Bristol UWE
MA Education, Bristol UWE
Professional memberships
Other roles
Theatre and Performance Research Association (TaPRA): Bodies and Performance working group co-convener
Quorum at Queen Mary University of London: Organising committee member
Areas of expertise
Theatremaking
Autoethnographic and enquiry-based performance
Puppetry and material performance
Race and racialisation.