Mbira Hut traces the intangible cultural heritage of the music transmitted for generations between the Shona people of Zimbabwe.
About the project
Mbira Hut stems from the PhD research of the late Chartwell Dutiro, which explores the use of the mbira (an ancient instrument comprising 22 metal keys mounted on a wooden soundboard) in both its ancient and modern incarnations. The aim of the project is to create a multimedia ethnographic archive of songs, video recordings, narrative text and lyrics of mbira music for cultural preservation and exploration.
It is based on the idea of Intangible Cultural Heritage, a translation of the Japanese Mukei Bunkazi, referring to ephemeral aspects of culture, such as social practices, oral traditions and other forms of knowledge carried and transmitted within cultural communities.
Mbira Hut currently has links with the Royal Albert Museum in Exeter.
"The role of mystical mbira music and purpose within the deep, spiritual Shona culture of Zimbabwe makes it a powerful potential medium for building bridges and making connections between people and cultures."

Chartwell Dutiro
Chartwell Dutiro
Growing up in rural Zimbabwe, Chartwell began playing mbira music from the age of four. Since his teenage years, he had been involved in a number of travelling bands, including the Salvation Army Band and Thomas Mapfumo and the Blacks Unlimited. He taught mbira, dance and music widely, in both school and community settings, both in Britain and abroad.
He was the founder of the Mhararano Mbira Academy in Devon, an educational movement - based on the Shona word for 'the crossroads' - which aimed to connect the individual needs of people with nature and the environment.
Having been a Visiting Research Fellow at Bath Spa University from 2014-2016, he enrolled for his practice-based PhD in 2017 under the supervision of Professor Amanda Bayley. He received an Honorary Doctorate from Bath Spa University at a unique ceremony in Torquay, Devon, on 12 September 2019, just ten days before he passed away, following a serious illness.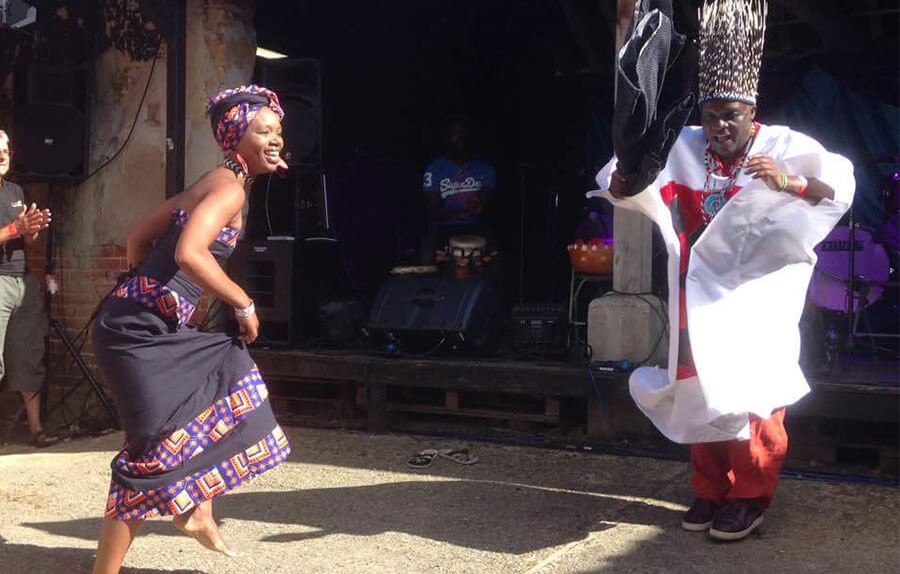 The archive
The Mbira Hut archive, which comprises videos, text and lyrics, and audio, is accessible on our research depository BathSpadata.
Additional files can also be found on the project's Soundcloud account, as well as on YouTube.