Dr
Alexia Casale
Senior Lecturer in Creative Writing
School: School of Writing, Publishing and the Humanities
Campus: Corsham Court
Website: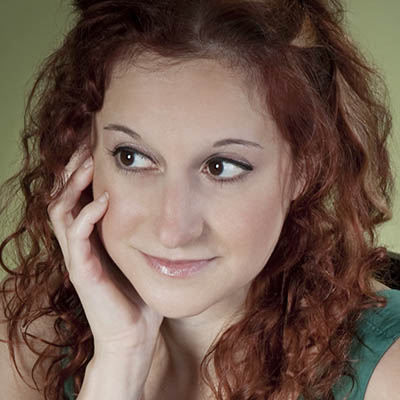 Personal statement
I was delighted to join Bath Spa as a Lecturer in Autumn 2021, and was overjoyed to be promoted in June 2022 to Senior Lecturer and Course Leader on the renowned MA in Writing for Young People and the new parallel online programme, which I help set up in 2021 to widen access. I also supervise Creative Writing PhD students, including on the PhD by Publication pathway.
My first two adult books were pre-empted in a major deal by Viking/Penguin Random House in the UK, at auction to Pam Dorman Books/VikingUS, and in six other announced territories. The Best Way To Bury Your Husband will be published on 14 March 2024, with a second lead title to follow in March 2025.
My first three YA books are published by Faber & Faber (with audiobooks via Tantor), with another lead title due July 2024.
The Bone Dragon was shortlisted for the Waterstone's Children's Book Prize and the Jugendliteraturpreis, and long-listed for the Branford Boase Award. It was also a Book of the Year for the Financial Times and Independent.
House of Windows is a Reading Well for Young People: Shelf-help title, available in most libraries nationwide as a 'book on prescription' for the NHS. I was also part of the Selection Committee for the 'Reading well with long term conditions' list.
My newest book, Sing If You Can't Dance, was published in July 2023 and is a Book of the Summer for The Times, and the Financial Times. There are some lovely early reviews out now, including from TheBookBag and LoveReading4Kids.
Although I have always wanted to be a writer, I decided to pursue a career that would give me the knowledge and experience to write about the things I was interested in, as well as the skills needed to achieve my writing goals. A portfolio career is my dream, with each strand informing and enriching the others; my current portfolio includes my work at Bath Spa, writing novels, delivering dramaturgy and script consultancy services, and doing specialist human-rights non-fiction editing.
Among other things, I've been a researcher at Cambridge University looking at how to use technology to screen for dyslexia in HE students, worked on a double-Tony-award-winning Broadway show (backstage!), and served time as Box Office Manager at a large UK musical festival, where I arranged a yearly mentoring programme for students at various universities. This later helped me set up YAShot – a young adult literature festival with a large outreach programme for disadvantaged schools and a mentorship track to help young people who can't undertake traditional internships get a foot on the publishing ladder.
More recently, I've been busy as a paid reader for top screenwriting competitions on both sides of the Atlantic, in-between consulting on new musicals for the West End, and delivering training for the Metropolitan Police on dyslexia and dyspraxia... among other things.
Academic qualifications
MA in Social and Political Sciences, Psychology Major (qualified to the BPS)
MPhil (Research Route) in Educational Psychology and Technologies (focus on dyslexia, accessibility in HE and psychometrics)
Full PGCHEP (PGCE equivalent for Higher Education teaching)
PhD Creative Writing (focus on writing historical fact and fiction)
Professional memberships
Teaching specialism and areas of expertise
Creative writing, with a particular interest in Crime
Writing for young people, particularly YA
Scriptwriting (theatre, particularly musicals, and film and TV, particularly Drama/Comedy Drama series)
Creative writing and psychology
Historical fiction and research for creative writing
Academic nonfiction publishing (journals)
Writing about human rights in fiction and non-fiction
Research supervision
I am interested in supervising research students on cross-disciplinary projects; for instance, work on psychological aspects of creative writing, the relationship between fiction and human rights, and how the same historical research is transformed in writing historical fiction versus non-fiction.
Research and academic outputs
book
Casale, A (2024) The best way to bury your husband. Viking, London. ISBN 9780241605448 (Forthcoming)
---
book
Casale, A (2023) Sing if you can't dance. Faber, London. ISBN 9780571373802
---
book
Casale, A (2015) House of windows. Faber, London. ISBN 9780571321537
---
book
Casale, A (2014) The bone dragon. Faber, London. ISBN 9780571295623
---
article
Casale, A (2023) 'Hybrid equals accessibility.' Words & Pictures, 29 Jan. ISSN 2632-8879
---
article
Casale, A (2019) 'Contemporary YA.' Writing Magazine, Spring. ISSN 0964-9166
---
article
Casale, A (2016) 'How to prepare for school visits.' Words & Pictures, 7 July. ISSN 2632-8879
---
article
Casale, A (2011) 'L'internamento degli emigranti Pordenonesi in Inghilterra durante la Second Guerra Mondiale [The internment of Italian immigrants from the Pordenone region in Britain during the Second World War].' Il Popolo. ISSN 0391-6901
---
article
Casale, A (2010) 'Introduction - Preventing torture in the 21st century: monitoring in Europe two decades on, monitoring globally two years on. Part II.' Essex Human Rights Review, 6 (2). pp. 1-6. ISSN 1756-1957
---
article
Casale, A (2009) 'Introduction - Preventing torture in the 21st century: monitoring in Europe two decades on, monitoring globally two years on. Part I.' Essex Human Rights Review, 6 (1). pp. 1-5. ISSN 1756-1957
---
conference_item
Casale, A (2009) The death of the fictional novel: are postmodern historical novels primarily non-fictional? In: Narrative Dominions: On Writing the History of the Novel in English, 22 July 2009, Institute of English Studies, London, UK.
---