Writing for Young People
MA
Postgraduate degree
Key facts
Award

MA Writing for Young People

School/s

School of Writing, Publishing and the Humanities

Campus or location

Corsham Court

Course length

One year full time or two years part time.
Entry requirements
We offer places on the basis of our assessment of your quality, potential and commitment as a writer and your ability to benefit from the course.
Usually, but not invariably, you will have a degree. This may be in subjects other than Creative Writing.
This is not a beginner's course, so we will be looking for evidence of originality in your writing for young people, and a sense of audience.
You will have read widely in the field of contemporary children's literature.
A specialist creative writing MA for writers for children and young adults, taught by published authors.
Taught by published children's and young adult authors with a wealth of industry experience.
Small-group workshops and one-to-one tutorials lie at the heart of this course.
Over 70 alumni are now traditionally published authors.
Please note that this course is full and currently closed to new applications.
If you wish to be placed on a waiting list for 2022/3 or would like to show interest for 2023/4 then please email admissions at admissions@bathspa.ac.uk.
This specialist creative writing MA is designed for writers for children, teenagers and young adults who aim to complete a novel, series of picture books or shorter stories for young children. It's a practical course, taught by experienced lecturers who are all published children's writers and/or industry professionals.
Taught by published writers for children and young people and by publishing professionals, this specialist creative writing MA is designed for those already on the way to writing at publication level, whether in picture books, middle grade or young adult fiction. You will be supported to refine your craft while learning about the interaction of creative and business considerations in the modern publishing industry.
This course is available both on campus and online so you can work in the way that suits you best.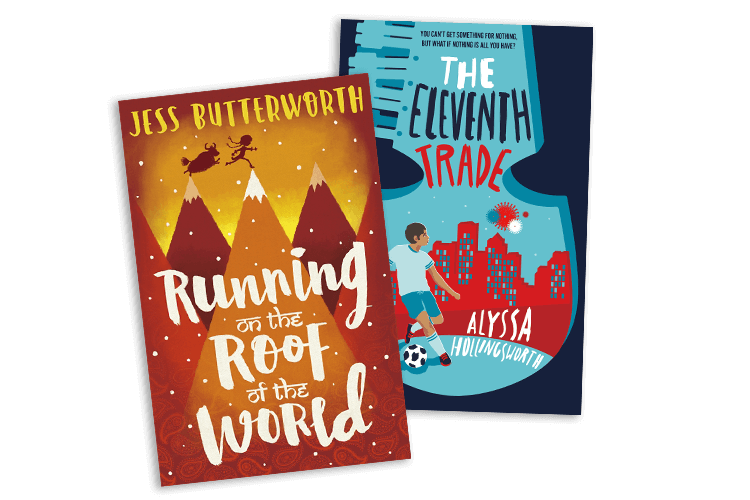 Books published by graduates from this course include:
Sky Hawk, Gill Lewis
Stolen, Lucy Christopher
The Year of the Rat, Clare Furniss
Shrunk, Fleur Hitchcock
Sweet Pizza, Giancarlo Gemin
The Girl Who Stole an Elephant, Nizrana Farook
The Unadoptables, Hana Tooke
Blood Moon, Lucy Cuthew
Love is for Losers, Wibke Brueggemann
Sky Pirates, Alex English
The Valley of Lost Secrets, Lesley Parr
Witch, Finbar Hawkins – shortlisted for the Branford Boase Award.

What you'll learn
Overview
The MA in Writing for Young People is well known throughout children's and young adult publishing for developing emerging writers' work to publishable quality. Our alumni include Sally Nicholls, Elen Caldecott, CJ Skuse, Emma Carroll, Jasbinder Bilan, Damaris Young, Sophie Kirtley, Kate Mallinder, Yasmin Rahman and David Hofmeyr.
Writing workshops lie at the heart of the course, helping you to gain wide-ranging insights into your writing strengths and weaknesses and to experiment through your writing in a supportive but disciplined environment. A critical aspect of the course is the chance to meet other aspiring writers, to learn from them and to develop the creative networks that will support you in the next stage of your writing career.
Workshop modules lead onto the production of a full manuscript – or substantial proportion of one – with a clear understanding of how to complete the book. While most students focus on Middle Grade or Young Adult prose fiction, others choose picture books, chapter books, collections, verse novels or even narrative non-fiction for their manuscript project.
Your writing is underpinned by increased understanding of children and young people as readers, of the current publishing industry, and of good practice in submitting to agents and publishers. You'll acquire the core skills and knowledge working authors need in order to give their work the best chance of success in the marketplace.
In addition to a teaching team who are all published authors, with wide-ranging experience of various areas of publishing and the Arts, the course hosts a programme of guest speakers and activities throughout the academic year.
Course structure
Trimester one
The first Context module explores the main categories of books published for children and young people, with a focus on reading as a writer and on understanding your audience at the different stages of childhood and adolescence. We consider a wide range of texts from picture books and chapter books to middle grade and young adult novels; verse novels and some narrative non-fiction are also included.
The first Writing Workshop module is an opportunity to explore various aspects of the craft of writing for children and young people. This module focuses on experimentation, trying new things and developing your range, working with your tutor and your peers to test and try out your own ideas.
Trimester two
The second Writing Workshop module enables you to continue to experiment and to develop your skills as a writer, and to start to focus more on your final manuscript project.
The second Context module considers the realities of the children's publishing industry, publishing as a business and the practicalities involved in turning a manuscript into a book. In addition to looking at the work of agents, editors, sales teams, rights professionals, marketing teams and publicists, you'll develop the professional skills all working authors need to position and promote their own work.
Trimester three

The Manuscript module involves working on a one to one basis with a tutor to develop, draft, edit and revise your major project – part of a full-length novel, or a collection of pieces.
Course modules
This course includes or offers the following modules. Please check the course handbook or definitive programme document for full details on which modules are core, required or optional.
Writing Workshop One: Writing for Young People
Context Module One: Writing for Young People: Forms, Ages and Stages
Writing Workshop Two: Writing for Young People
Writing for Young People: Contemporary Children's Publishing
The Manuscript (double module).
How will I be assessed?
You'll be assessed through a range of tasks, including creative portfolios, samples of work-in-progress, reflective commentaries, a selection of publishing-focused pieces, and your manuscript submissions – this might be a portion of a novel, or a selection of different pieces from picture books, in verse or from chapter books.
How will I be taught?
Modules are usually taught via tutor-led writing workshops, with one three-hour session each week for the eleven weeks of each taught trimester, at Corsham Court campus.
We aim to keep the writing workshops small so that there's sufficient time, support, and attention for each person's work. The manuscript is taught via one-to-one tutorials, working with a tutor who is a published author with particular knowledge of your field of work, or who can bring complementary expertise to bear on it.
Throughout the course, there will be special events to bring in writers to discuss their work, plus literary agents and editors with practical advice on the publishing process.

Opportunities
Work placements, industry links and internships
This course has an excellent reputation across children's and young adult publishing, with name recognition among agents, editors and booksellers. We're regularly approached by publishing professionals who want to work with us.
We have extensive links across the industry, with individuals, companies and cultural organisations such as the Bath Festival of Children's Literature. The University works closely with partners in the creative and cultural industries, the third sector, and education.
Careers and publications
Over 70 of our alumni have now been traditionally published. Our graduates also go into editing (freelance and at a publishing house), agenting, rights, marketing, publicity, sales, events management and teaching. They have careers in journalism, writing for magazines, teaching, various aspects of publishing, and television.
Our published graduates have secured contracts with, among others:
The Andersen Press
Bloomsbury
Chicken House
Egmont
Faber & Faber
Gullane
Hot Key Books
Nosy Crow
Orion
Oxford University Press
Penguin
Quercus
Scholastic
Simon and Schuster
Templar
Walker Books.
Competitions and awards
Opportunities for new writing appear all the time, and we'll encourage you to participate in these at the stage that is right for you.
2022/23 Academic Year
We've made some changes to how we deliver our courses in response to the ongoing COVID situation. This is to enable students to get the most out of their studies and university experience and to facilitate an engaging, participative and interactive learning environment, all while keeping our community safe.
We keep our programmes under constant review, and we'll make sure to let applicants know if there are significant changes to your programme. You can find out more about how the University has adapted its approach on our COVID advice pages, where you'll also find support and signposting to useful services.

Facilities and resources
Where the subject is taught
You'll be taught at Corsham Court campus, where you'll have access to our specialist Library resources, quiet study areas and postgraduate common room.
The majority of our Master's courses are taught at this historic country house, which is set in beautiful formal gardens and provides an ideal atmosphere to spark your imagination.
"I'm not sure I would have had the space or the motivation to write a novel without the MA in Writing for Young People and it certainly wouldn't have been as good as it was."

Sally Nicholls, MA Writing for Young People
Fees
Please note: Students from the EU, EEA and Switzerland are not generally eligible for the UK (Home) fee status. Please refer to the international student rate. Irish citizens and those granted Settled status under the EU Settlement Scheme are eligible for UK (Home) fee status. There are also other circumstances where this may apply: See UKCISA for more information.
UK students full time
Course fees
| | |
| --- | --- |
| 2022/23 entry | £8,275 |
| 2023/24 entry | Published Jan 2023 |
| 2024/25 entry | Published Jan 2024 |
UK students part time
Fees shown below are for part time study over two years, although some courses may be available over longer periods.
2022/23 Entry
Course fees
| | |
| --- | --- |
| Year 1 | £4,138 |
| Year 2 | Published Jan 2023 |
2023/24 Entry
Course fees
| | |
| --- | --- |
| Year 1 | Published Jan 2023 |
| Year 2 | Published Jan 2024 |
2024/25 Entry
Course fees
| | |
| --- | --- |
| Year 1 | Published Jan 2024 |
| Year 2 | Published Jan 2025 |
International students full time
Course fees
| | |
| --- | --- |
| 2022/23 entry | £16,130 |
| 2023/24 entry | Published Jan 2023 |
| 2024/25 entry | Published Jan 2024 |
Interested in applying?
What we look for in potential students
We relish how different all our students are. Our MA Writing for Young People students are passionate about children's and Young Adult literature, committed to developing their craft, open to considering a wide range of views, willing to engage with all sorts of aspects of writing and publishing books for children and teens.
Our students are also able to be analytical and take a conscientious approach to helping their peers develop and learn through constructive feedback.
We're looking for people who have the potential to be published, who have some understanding of the current children's publishing landscape, and who have something special to contribute to their fellow students.
Typical offers
Most applicants will have an undergraduate degree however we're willing to look at applications from those with non-traditional academic or work backgrounds who meet the criteria summarised above.
It's not necessary to have a degree in English, Creative Writing or related disciplines; your engagement with children's and Young Adult literature as a reader and writer is more important than the field of previous study.
How do I apply?
Ready to apply? Click the 'apply now' button in the centre of this page.
Need more guidance? Head to our how to apply webpages.
Interview and portfolio guidance
We review all applications and try to provide a small amount of feedback even if your application is not successful. Our most common feedback to applicants is:
A recommendation to join a writing group and gain experience of showing strangers your work and receiving feedback
To spend more time reading recently published children's and Young Adult literature.
Interviews take the form of an informal 20-minute conversation with two members of the MA Writing for Young People team. We ask some general questions about you, your writing and what you're reading, then we provide an opportunity for you to ask us questions.
For the portfolio, less is more. Picture book writers should submit one complete work (text only is fine) and a sample or outline of a second. Chapter book and verse novelists should submit around 2,500 words. Novelists should submit 4,500 consecutive words of a work-in-progress.
It's a good idea for all applicants to provide a second short sample in addition to their main piece; ideally this would be something that shows off your range in terms of style, genre, age of audience or narrative voice. The whole portfolio should not be more than 6,000 words and should be submitted as one document; your name must be included in the file name.
Please format according to industry norms: if in doubt, look at the submission guidelines of a few UK agents.
Guidance for international students
We assess international students on the same basis as domestic students. We welcome the richness of experience that having students from many countries and backgrounds brings to the course.
In terms of English proficiency, it's important in creative writing to have sufficient grasp of nuance and connotations for meaningful discussions of, for instance, exact word choices; however, it's not a problem to need minor assistance - for example, with the odd bit of rephrasing or problems with prepositions.
English Language Requirements for International and EU Applicants
IELTS 6.5 - for visa nationals, with a minimum score of IELTS 6.0 in each element.
Get ahead
It's a good idea to sign up to the free newsletters of the major trade publications in the UK, USA and any other country of particular interest to you. Keep tabs on the bestseller lists and include some works from these lists in your reading while ensuring you're also reading as diversely as possible across genres and age groups.
Explore resources on the craft of writing (for example, Will Storr's Science of Storytelling, John Yorke's Into the Woods, Robert McKee's Story, or Blake Snyder's Save the Cat). Become familiar with the Writers' & Artists' Yearbook, including the annually-updated essays (there's also a good free blog).
Join a writing group; provide feedback to others and show them your work, then edit it with the feedback you receive. This is the best possible preparation for the workshopping that lies at the heart of our course.
Want to apply for this year?
Many of our postgraduate courses have a limited number of student spaces. To avoid the disappointment of the course being full, we recommend that you apply now.
Late applications (generally those made after 31 July) will only be considered if places remain on the course.
Need more information or still have questions? Contact us to discuss your situation.
"I particularly liked the workshops, and I think I learned a lot from my fellow students, who were very funny, welcoming and of course very gifted. It was a pleasure to work with them, and also with the tutors."

Jim Carrington, MA Writing for Young People