Writing for Young People
MA
Postgraduate degree
Award

MA Writing for Young People

School/s

School of Writing, Publishing and the Humanities

Campus or location

Newton Park

Course length

One year full time or two years part time.
Entry requirements
We offer places on the basis of our assessment of your quality, potential and commitment as a writer and your ability to benefit from the course.
Usually, but not invariably, you will have a degree. This may be in subjects other than Creative Writing.
This is not a beginner's course, so we will be looking for evidence of originality in your writing for young people, and a sense of audience.
You will have read widely in the field of contemporary children's literature.
A specialist creative writing MA for writers for children and young adults, taught by published authors.
Taught by published children's and young adult authors with a wealth of industry experience.
Small-group workshops and one-to-one tutorials lie at the heart of this course.
Over 70 alumni are now traditionally published authors.
This specialist creative writing MA is designed for writers for children, teenagers and young adults who aim to complete a novel, series of picture books or shorter stories for young children. Taught by published writers for children and young people and by publishing professionals, this practical course will help you refine your craft while learning about the interaction of creative and business considerations in the modern publishing industry.
This course is available both on campus and online so you can work in the way that suits you best.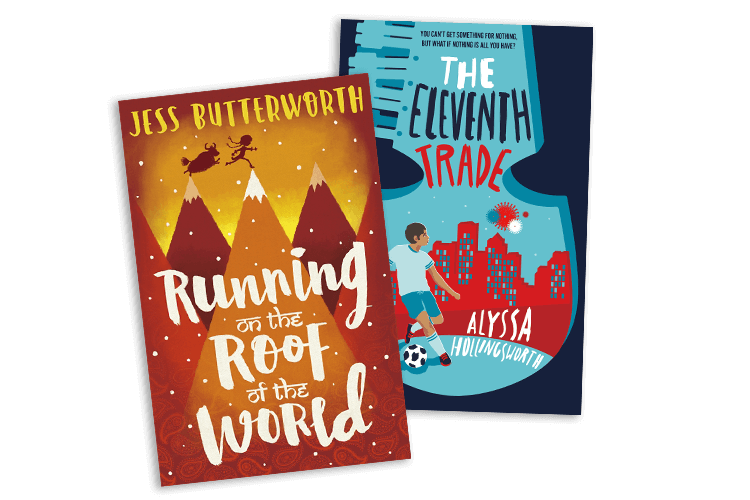 Books published by graduates from this course include:
Sky Hawk, Gill Lewis
Stolen, Lucy Christopher
The Year of the Rat, Clare Furniss
Shrunk, Fleur Hitchcock
Sweet Pizza, Giancarlo Gemin
The Girl Who Stole an Elephant, Nizrana Farook
The Unadoptables, Hana Tooke
Blood Moon, Lucy Cuthew
Love is for Losers, Wibke Brueggemann
Sky Pirates, Alex English
The Valley of Lost Secrets, Lesley Parr
Witch, Finbar Hawkins – shortlisted for the Branford Boase Award.


Opportunities
Work placements, industry links and internships
This course has an excellent reputation across children's and young adult publishing, with name recognition among agents, editors and booksellers. We're regularly approached by publishing professionals who want to work with us.
We have extensive links across the industry, with individuals, companies and cultural organisations such as the Bath Festival of Children's Literature. The University works closely with partners in the creative and cultural industries, the third sector, and education.
Careers and publications
Over 70 of our alumni have now been traditionally published. Our graduates also go into editing (freelance and at a publishing house), agenting, rights, marketing, publicity, sales, events management and teaching. They have careers in journalism, writing for magazines, teaching, various aspects of publishing, and television.
Our published graduates have secured contracts with, among others:
The Andersen Press
Bloomsbury
Chicken House
Egmont
Faber & Faber
Gullane
Hot Key Books
Nosy Crow
Orion
Oxford University Press
Penguin
Quercus
Scholastic
Simon and Schuster
Templar
Walker Books.
Competitions and awards
Opportunities for new writing appear all the time, and we'll encourage you to participate in these at the stage that is right for you.

Develop a wealth of indispensable digital skills that you can take into your future career. One of only three Adobe Creative Campuses in the UK, we provide all Bath Spa students with access to the full Adobe Creative Suite, giving you the tools to communicate creatively, whatever your course or chosen professional field.

"I'm not sure I would have had the space or the motivation to write a novel without the MA in Writing for Young People and it certainly wouldn't have been as good as it was."

Sally Nicholls, MA Writing for Young People
Fees
Please note: Students from the EU, EEA and Switzerland are not generally eligible for the UK (Home) fee status. Please refer to the international student rate. Irish citizens and those granted Settled status under the EU Settlement Scheme are eligible for UK (Home) fee status. There are also other circumstances where this may apply: See UKCISA for more information.
UK students full time
Course fees
| | |
| --- | --- |
| 2023/24 entry | £8,650 |
| 2024/25 entry | Published Jan 2024 |
| 2026/27 entry | Published Jan 2025 |
UK students part time
Fees shown below are for part time study over two years, although some courses may be available over longer periods.
2023/24 Entry
Course fees
| | |
| --- | --- |
| Year 1 | £4,325 |
| Year 2 | £4,325 |
2024/25 Entry
Course fees
| | |
| --- | --- |
| Year 1 | Published Jan 2024 |
| Year 2 | Published Jan 2025 |
2026/27 Entry
Course fees
| | |
| --- | --- |
| Year 1 | Published Jan 2025 |
| Year 2 | Published Jan 2026 |
"I particularly liked the workshops, and I think I learned a lot from my fellow students, who were very funny, welcoming and of course very gifted. It was a pleasure to work with them, and also with the tutors."

Jim Carrington, MA Writing for Young People
Want to apply for this year?
Many of our postgraduate courses have a limited number of student spaces. To avoid the disappointment of the course being full, we recommend that you apply as early as possible, ideally by March of the year you'd like to start your studies.
Late applications (generally those made after 31 July) will only be considered if places remain on the course.
Need more information or still have questions? Contact us to discuss your situation.