Kirsty Bennetta
Lecturer in Fashion Marketing and Management
Email: k.bennetta@bathspa.ac.uk
School: Bath Business School
Campus: Newton Park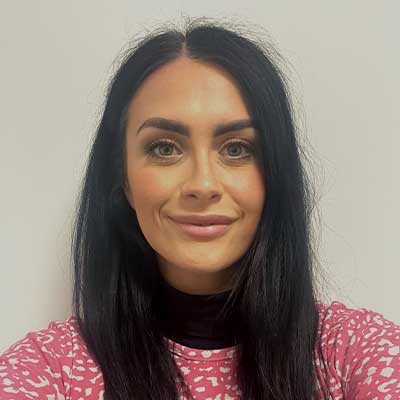 Personal statement
​Kirsty has worked in the fashion industry in various manufacturing roles, moving into product development for high street retailers.
She completed a BA (Hons) in Fashion Design in 2013, and following 7 years working in the Fashion industry, she returned to study a MSc in Fashion Marketing Management. She has achieved a PGCE in Post Compulsory Teaching, received the Award for Academic Excellence, and has worked within the further and higher education sectors, teaching both Fashion Design and Marketing.
Kirsty is currently module leader at Bath Spa, teaching on the Fashion Marketing and Management undergraduate degree. She teaches on a number of modules, but her speciality is within sustainable fashion, having published research on this topic in an international journal. Her research journey with this subject continues.
Kirsty is a well-connected individual, having worked in the fashion industry and in various further and higher education institutions, and is passionate about her students achieving their goals in academia and employment.
Academic qualifications
MSc Fashion Marketing Management
PGCE PCET
BA (Hons) Fashion Design
Areas of expertise
Fashion design
Product development
Business consultancy

Fashion marketing and management

Marketing

Sustainability in fashion

Product development

Manufacturing apparel
Research and academic outputs
article
Bennetta, K and Oeppen Hill, J (2022) 'Educating for change?: An investigation into consumers' perception of sustainability and the educational drivers needed to support sustainable consumption.' International Journal of Fashion Design, Technology and Education, 15 (3). pp. 418-429. ISSN 1754-3266
---