Your student's wellbeing will be one of your main concerns, particularly during the early stages of their course when they are adjusting to their new environment.
We also appreciate that in the current global context you may have additional questions about Bath Spa's approach to COVID safety. Our COVID-19 advice page has FAQs and is updated regularly.
Emergency contact procedure
Bath Spa is here for your student, but because we recognise them as independent adults we need their permission to speak to anyone outside of the University about them, even parents or supporters.
That is why we ask students to opt in and give their permission for us to contact a designated person in a non-emergency situation, where we are seriously concerned about their wellbeing.
Current data protection legislation allows the disclosure of personal information about someone without their consent only when it is in their vital interests to do so; this means in highly serious or life and death situations.
The Student Emergency Contact Procedure (.PDF) gives further detail.
Transitioning to university
Transition to university is likely to be a significant change for your student and it will take time for them to settle in. We want to reassure you that this is normal and expected. Research shows there is a predictable pattern to the range of feelings a new student may experience and the 'W' curve of transition is a helpful way to illustrate this (Zeller and Mosier,1993).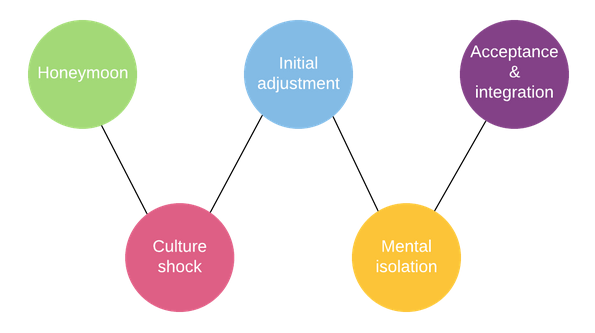 Remember: No one student is the same as another and everyone's experience is different. Your student may move through the 'W' curve at different stages and may well revisit the different points at different times.
Worrying about your student
There may be times when you are worried about your student (this is natural and inevitable); they may not have responded to your most recent message or have missed a few of your calls. While there is usually a good reason for this we appreciate it may be worrying and it is important you know what you can expect from us.
Student Wellbeing Services
Student Wellbeing Services (SWS) offers a range of professional services dedicated to Bath Spa University students, including mental health, general wellbeing, accessibility and disability, and a multi-faith Chaplaincy.